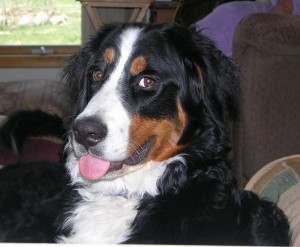 We're glad you've found us! We are a resource for people with a special place in their heart for Berners.
To date we have assisted over 200 Bernese find forever homes and start a new life with a loving family that they deserve.
Of the dogs we have had come through the program, 10 have become therapy dogs, now assisting people with their own life issues. Several of these dogs were slated to be destroyed due to aggression.
We have had dogs that were beaten, starved, barely walking, and dogs that could have walked out of the show ring, along with everything in-between.